Description
Etching Press Information

Printing Pressure Systems:
Printing pressure is applied by lowering the upper pressure drum onto the press bed using the pressure adjusting screws. Micrometer pressure dials are supplied with each press to allow consistent pressure application and repeatability. The upper pressure drum may be raised 1.25" above the bed for relief printing.

Press Bed:
Three inch thick, staggered grain, hard rock maple wood is the core of our press bed. All wood sections are relief cut according to manufacturer's specifications to eliminate bed warp. Steel pins, 3/4" inch in diameter, connect bed sections. A .25" plate which has a phenolic-resin sheet bonded to the top surface, provides the working surface of the bed. The working surface will withstand all chemicals used in the printing process and will withstand very high pressures without embossment problems or loss of printing pressure. The underside of the bed is also covered with phenolic-resin to protect from moisture. Uneven printing pressure is eliminated by independently adjustable precision ball bearings supporting the bed.

Internal Bed Stops:
Bed Stops secure the moving press bed to the frame. Allows full press bed travel and maximizes printing area.

Bed Leveling Eccentric Bearings:
Uneven printing pressure is eliminated by independently adjustable precision ball bearings supporting the bed. These bearings in conjunction with Nylatron wear strips attach to each side frame, assuring minimal bed friction. These features provide ultra smooth bed travel.
Frame Unit:
.188" wall steel tubing is bolted and welded for maximum strength. Metal Inert Gas (MIG) weld method is used. This provides the strongest and cleanest weld available. The lower frame unit may be fully disassembled if necessary.
Pressure and Drive Drums:
Welded drum shaft, support baffles, and heavy wall 10.75" diameter drum stock are machined to precise specifications as a concentric unit. Maximum drum shaft support is achieved by two self aligning ball bearing support units. These very large diameter drums aid the printmaker tremendously when heavy pressure is being used during the printing process. All drums are nickel plated to eliminate rusting.
Bed Drive System:
Effortless hand cranking is made possible by our double reduction chain and sprocket drive system. Nylatron wear strips attached to each side frame assure minimal bed friction. Brushed stainless steel chain guard protects operator from moving parts of drive system.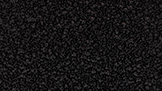 Finish:
All press parts are protected by nickel plating, anodizing or high durability powder coating. The powder coating is a custom metallic silver-vain.
Custom Color Presses are available.
SIZE SPECIFICATIONS FOR
FLOOR MODEL HAND OPERATED ETCHING PRESSES ONLY

Press Model
2648
3460
4072
4484
4896
Overall Length
(total operation space)
96"
120"
144"
168"
192"
Overall Width
46.5"
54.5"
60.5"
64.5"
68.5"
Overall Height
50.5"
50.5"
50.5"
50.5"
50.5"
Frame Length
76"
76"
96"
96"
120"
Frame Width
30"
38"
44"
48"
52"
Frame Height
30.5"
30.5"
30.5"
30.5"
30.5"
Bed Length
48"
60"
72"
84"
96"
Bed Width
25.5"
33.5"
39.5"
43.5"
47.5"
Bed Height
32"
32"
32"
32"
32"
Drum Length
25.5"
33.5"
39.5"
43.5"
47.5"
Drum Diameter
10.75"
10.75"
10.75"
10.75"
10.75"
Drum Shaft Diameter
2"
2"
2.25"
2.25"
2.5"
Drum Support Bearing Diameter
1.75"
1.75"
2.187"
2.187"
2.437"


Extra Information
Warranty Information
20 Year Written warranty. This unit is warranted against defects in material and workmanship under normal use and service to the original purchaser for a period of twenty (20) years. During the warranty period we will repair or replace at our option free of charge to the original purchaser, any part that our examination shows to be defective in workmanship or materials that are returned to us, shipping costs prepaid. Repaired parts or replaced parts will be returned in a reasonable period of time to the purchaser, shipping costs collect. This warranty does not apply to damage caused by transit, by misuse, abuse, neglect, accident, normal wear, or alterations by unauthorized persons. The above warranty does not apply to any of the electrical components. All electrical components are covered separately by their own manufacturer's limited one-year-warranty.